CYPRESS WETLANDS & ROOKERY SCHOOL OUTREACH
The Friends of the Port Royal Cypress Wetlands and Rookery are developing an educational, "hands-on", program with local elementary schools. The program is being developed with the assistance of the master naturalist community and will offer an in-depth education of the Wetlands and Rookery to Beaufort County Schools as well as other youth organizations throughout the lowcountry. According to former Board Member, Betsy Richards, the goal of this project will be to "teach the children how to teach their parents" about the many facets of the wildlife living at this incredible wetlands and rookery. School teachers will be provided videos and materials for pre-visit study. Each class will have the opportunity to view the rookery, especially the flocking birds, through the Wetlands' camera. Volunteers and naturalists will be trained on specific wetlands creatures, and with teachers, will develop interactive, hands-on, lessons for each child.
On the day of a school/class visit, naturalists will be located throughout the wetlands, and volunteers and teachers will highlight individual reptiles (alligators, turtles, snakes, anoles), birds (egrets, ducks, herons), and insects (dragon flies).
The focus will be on the wildlife circle of life available at the Wetlands and will be offered with the South Carolina statewide, standards of learning. Small groups of students will be encouraged to develop games and drawings and will be paired with another student to role-play what they have learned to bring their newly found information to their parents on a family trip to the wetlands.
The program is currently planned to begin in the spring of 2022.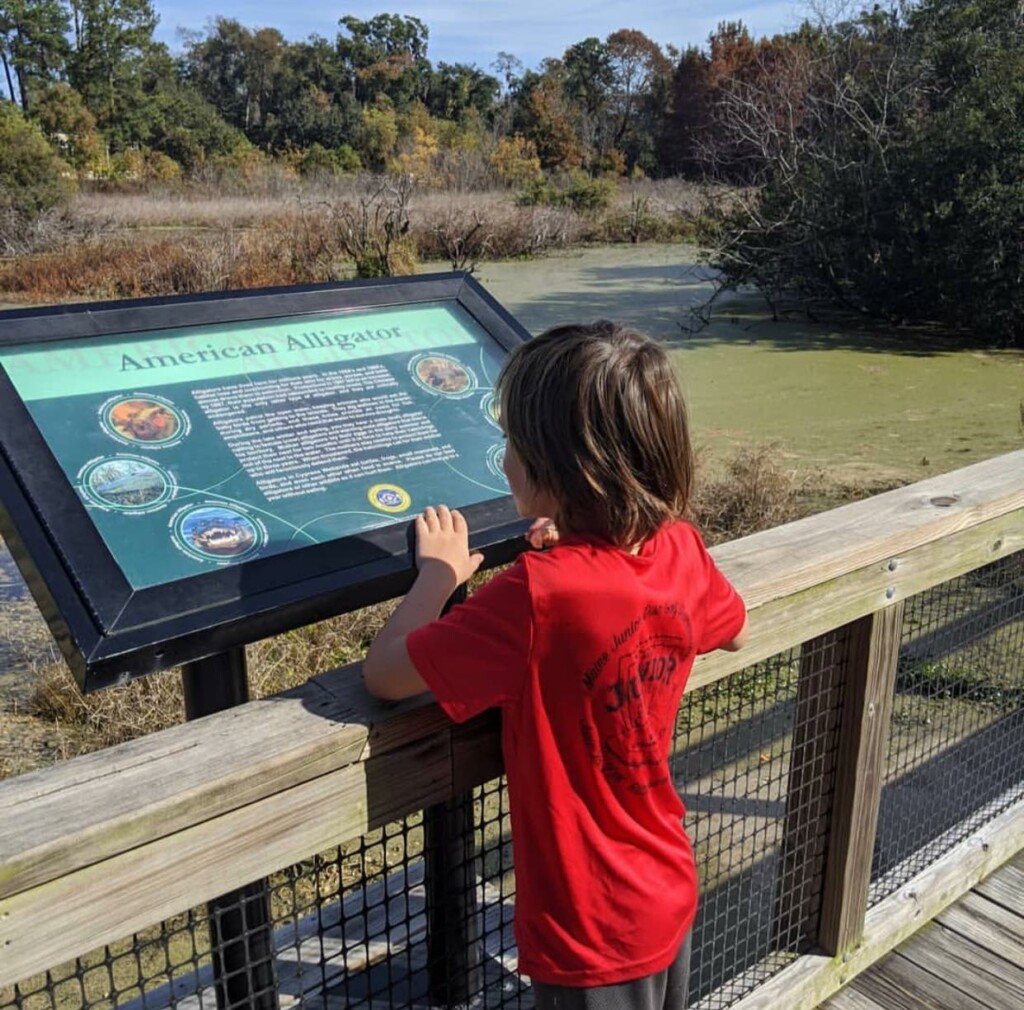 Partners in the project Include:
Beaufort Elementary School; Port Royal Elementary School; Riverview Charter School; Lowcountry Montessori Charter School, the Fripp Island Audubon Club including the Fripp Island Nature Center; the Conservation District.; the Lowcountry Institute; the Hunting Island Nature Center; and community birding clubs including the Beaufort Bird Club and the Sun City bird club.