Current Events & Events to Come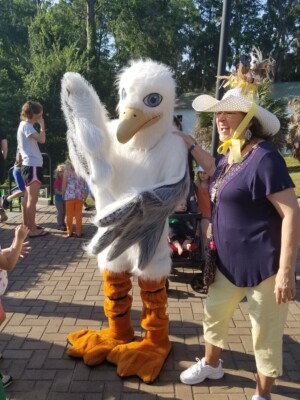 Join us for our 8th annual celebration on April 30, 2022. Stay tuned for more details.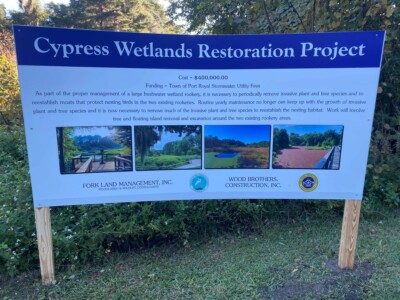 .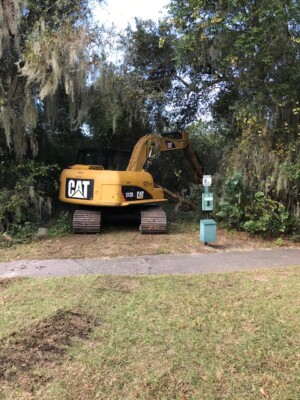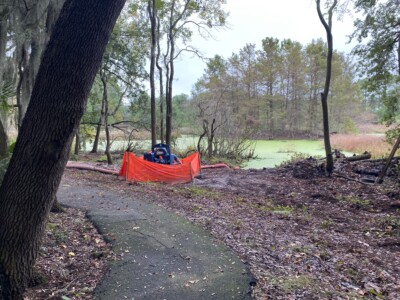 .
Almost 20 years after the first management project was planned, it is now time for active habitat management to occur again in this wetland. The goal will be to thin the stands of trees on the islands so they will again be attractive to nesting birds, create open stands of water by removing dense stands of swamp loosestrife while keeping the old, mature button bushes, and where possible, to deepen areas with open water.
This will be accomplished by draining the wetland after the birds have finished nesting. The goal here is to dry out the soil so that a "road" of large timber flats can be placed out in the wetland and onto which heavy equipment can be driven to do the work. The time that this work will take will depend on rainfall during the work.
During this process the Wetlands will not look their best. In the case of this type of habitat management, the initial stages of work will make the area look in disarray, but within a year the wetland will have recovered. After two years the wetland will be thriving and more productive than ever.
The Cypress Wetlands has now become an important amenity that benefits both its residents and its economy. After this habitat management work is done, the Town will establish an ongoing habitat management plan that will control the amount of aquatic shrubs in the water and the density of trees on the islands so that these habitats remain healthy for the birds and other wildlife.
We encourage you to follow this work as it is being done. Afterwards, we hope you visit the Cypress Wetlands regularly to see how quickly nature heals itself! Thanks to the investment and support of the Town of Port Royal, this special place will continue to be very special for generations to come!
Thanks to the Friends fundraising campaign held in the summer of 2021 along with the funds received from the T-Mobile Hometown Grant, the Friends will be working in conjunction with the Town of Port Royal to complete a 2-phase renovation project at the Wetlands. The project list includes;
– Repair and replacement of 100's of walk boards on all of the boardwalks surrounding the main boardwalk.
– Installation of a walkway from Paris Avenue down to the Amphitheater.
– Replace the existing black plastic mesh along the handrails lining the boardwalks with stainless steel cable railing.
– Replace the existing top railing of the boardwalk handrail system with an angled 2 x 8, which will deter people from placing drink cups on the railing.
– Update and replace the Stormwater Management Educational Sign located at the Amphitheater Kiosk.
– Update and replace the trail map of the wetlands located at the Amphitheater Kiosk.
Events for June
1st
No Events
Events for June
2nd
No Events
Events for June
3rd
No Events
Events for June
4th
No Events
Events for June
5th
No Events
Events for June
6th
No Events
Events for June
7th
No Events
Events for June
8th
No Events
Events for June
9th
No Events
Events for June
11th
No Events
Events for June
12th
No Events
Events for June
13th
No Events
Events for June
14th
No Events
Events for June
15th
No Events
Events for June
16th
No Events
Events for June
17th
No Events
Events for June
18th
No Events
Events for June
19th
No Events
Events for June
20th
No Events
Events for June
21st
No Events
Events for June
22nd
No Events
Events for June
23rd
No Events
Events for June
24th
No Events
Events for June
25th
No Events
Events for June
26th
No Events
Events for June
27th
No Events
Events for June
28th
No Events
Events for June
29th
No Events
Events for June
30th
No Events